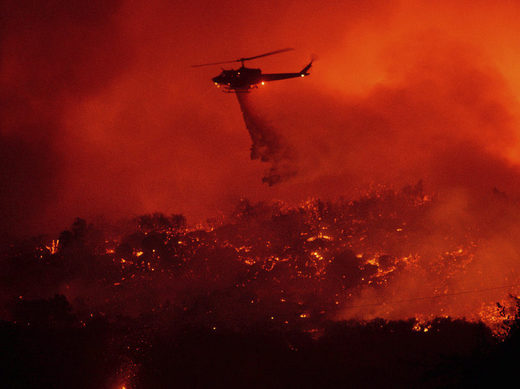 A brush fire that broke out in Santa Barbara County, California, on Monday had grown to over 4,200 acres by late Tuesday morning after winds fueled the flames throughout the night.
The Cave Fire, as it has been named, started out in the Los Padres National Forest and swept over parts of Highway 154 near Santa Barbara's city limits, forcing officials to shut down the highway until further notice.
Firefighters were unable to contain the blaze as of Tuesday afternoon, officials said at an afternoon press conference.
Thousands of people had to evacuate their homes just days before the Thanksgiving holiday.
An incoming winter storm, expected to hit this part of Southern California
late Tuesday night and last to Thursday
, may help firefighters rein in the blaze.