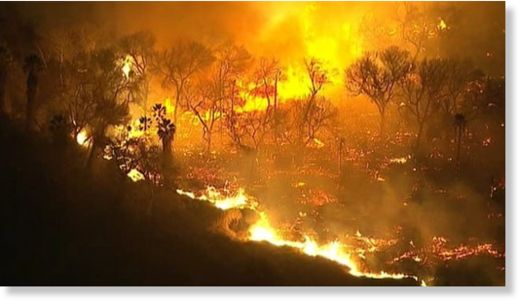 Riverside, California - Firefighters stopped the spread of a 311-acre wildfire in the heavily vegetated Santa Ana River bottom Friday, despite gusty Santa Ana winds and extremely dry conditions amid a late-winter heat spell.
Firefighters continued to work on hotspots, and a firefighting helicopter was on standby, said Greg Birchfield, a spokesman for the California Department of Forestry and Fire Protection in Riverside County.
Containment was estimated at 60 percent. Firefighters expect to have the fire fully contained by 8 p.m. Saturday. Afternoon conditions included northeast winds at 10-15 mph with gusts to 20-25 mph with temperatures in the low 80s and relative humidity at just 5 percent.
No injuries were reported, Birchfield said.