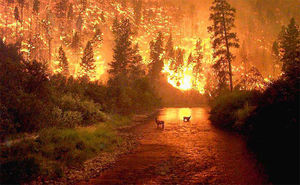 Lightning sparked three wildfires in the Bitteroot National Forest after Thursday night's storm.
A fire burning in the Sapphire Mountains is about 10 miles northeast of Corvallis. Two engines and 26 firefighters are on the scene. A U.S. Forest Service helincopter dumped water on the six-acre blaze Friday morning.
Another fire is burning near Sula Peak and Forest Road 5728. Six firefighters are working to contain the fire, which has burned less than an acre.