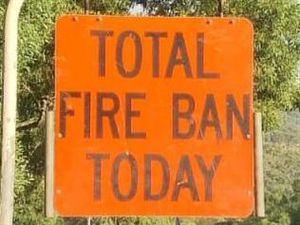 Crews have worked throughout the night extinguishing hundreds of fires in the driest parts of Victoria sparked by dry lightning from electrical storms.
CFA state duty officer Scott Purdy told 3AW radio crews responded to 256 fires between 5pm and 12am.
The Mallee and Wimmera received the most strikes as electrical storms hit the region and continued to other parts of the state including the central Victorian towns of Castlemaine, Daylesford, Woodend, Macedon, and metropolitan Melbourne.
There are still 22 fires burning in the Mallee. Waterbombing helicopters are monitoring the region and central Victoria to identify strikes before conditions worsen later in the week.
The CFA fears more dry lightning, which means lightning with not enough rain to combat its effect, will hit the state today.
The CFA battled several grass fires yesterday, with the most serious at Kangaroo Ground which is now under control.
There is a total fire ban across the state.