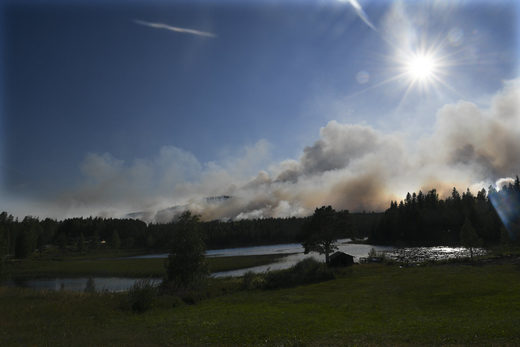 Dozens of forest wildfires raged across Sweden Wednesday, prompting Stockholm to ask for emergency EU help to fight the blazes, which broke out during an extreme heatwave in the Nordic region.
The Swedish Civil Contingencies Agency (MSB) said two Italian firefighting aircraft had been sent to assist in badly hit areas of central Sweden, while Norway had dispatched six helicopters.
Norway has suffered from considerable forest fires of its own over the last week, with wildfires in 100 locations in the south last week, some of which were triggered by lightning.
One Norwegian firefighter lost his life responding to the blazes while the country's Home Guard has also been deployed to relieve strained fire services.
But the many forest fires that raged across southern Norway in recent days, particularly on Saturday and Sunday, are now under control or completely extinguished, news agency NTB reported on Wednesday.
Despite that, the Home Guard is still assisting fire services in some areas,
VG
reports.