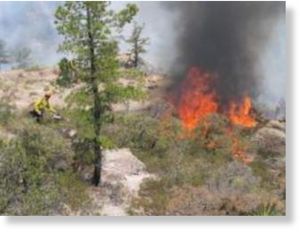 An evacuation order has been lifted for residents of some communities near a southeast Arizona wildfire.
The Forest Service said Friday that fire crews will stay around Paradise and the Southwest Research Center to patrol the area for fires.
The U.S. Forest Service says west to southwest winds at 10 to 18 mph are expected with gusts of 25 to 30 mph.
Low humidity and slightly cooler temperatures are expected.
Meanwhile, the Horseshoe Two fire has risen to nearly 50,000 acres and is 40 percent contained.