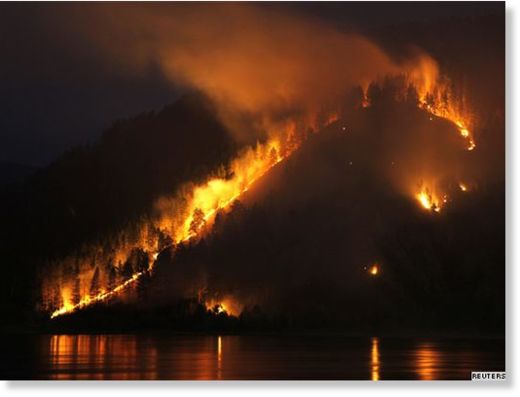 As raging wildfires continue in Russia's Far East, fears are mounting that the country could face out-of-control blazes for the second summer in a row.
The Emergency Situations Ministry said at one point last week that 421 peat and forest fires had burst out in a 24-hour period in Siberia and in the Urals region, covering an area of 1,160 square kilometers.
The fires were already covering an area twice what they were at this time last year, when a record-breaking heat wave and drought led to the blazes spreading to vast swaths of Russian territory, killing dozens and destroying one-quarter of the country's crops.
But environmentalists warned that authorities were repeating the mistakes of a year ago by failing to address the problem early.