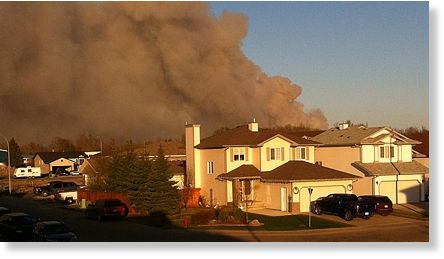 The number of evacuated residents near Slave Lake is climbing rapidly as forest fires continue to rage out of control near the community. So far five homes and ten other buildings have been destroyed while strong winds continue to hamper firefighting efforts.
Close to 1,000 people have been forced from their homes since the fires broke out Saturday afternoon. Initially, about 260 people were evacuated from the Poplar Lane and Mitsue areas but Sunday afternoon, another 700 residents were ordered out of the area because of another fire burning southwest of the community.
Displaced residents are being sent to a Red Cross reception centre at Northern Lakes College. Two schools in the area are being set up as temporary shelters for evacuees.