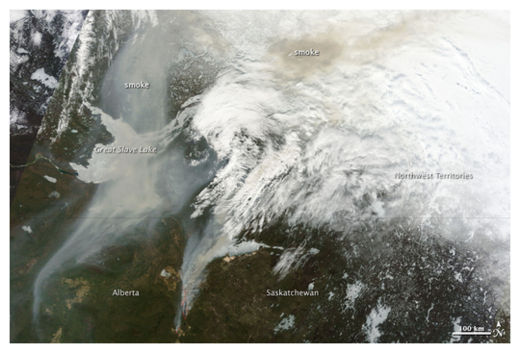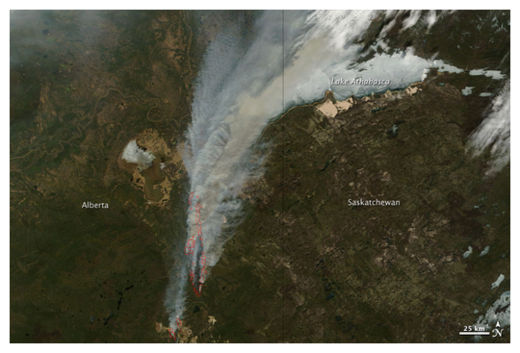 Tan and gray smoke spanned hundreds of kilometers across Alberta, Saskatchewan, and Northwest Territories, Canada, on May 16, 2011. At 10:00 a.m., the Alberta government reported 116 fires burning in the province, 34 of which were out of control. The following day, the total number of fires had dropped to 100, and the number of uncontrolled fires had dropped to 22, but four new fires had started to burn out of control.
The Moderate Resolution Imaging Spectroradiometer
(MODIS)
on NASA's
Terra
satellite took this image at 12:35 p.m. local time on May 16.
Similar images
of central Canada are available twice daily.
The top view shows a wide area to illustrate how far the smoke traveled. The lower image provides a closer view of a massive fire burning south of Lake Athabasca. Fire detections are outlined in red. Strong winds fanned the fires on May 15 and 16, pulling thick plumes of smoke north.