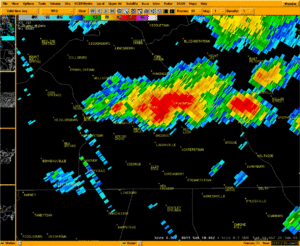 Washington - Tornadoes, floods, wildfires, snowmelt, thunderstorms, drought - for Americans, it was a spring to remember.
Government weather researchers said yesterday that, while similar extremes have occurred throughout modern American history, never before have they occurred in a single month, as they did in April.
The last time anything remotely like it happened was the spring of 1927, which also had many tornadoes and flooding, said Harold Brooks of the Storm Prediction Center in Oklahoma.