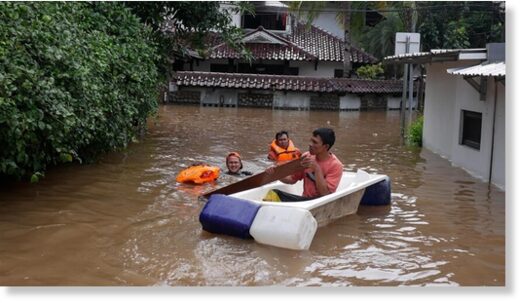 The first month of 2021 saw a host of environmental disasters, including floods in Malaysia and the Philippines, a volcanic eruption in Indonesia, a massive forest fire in India, landslides in Papua New Guinea and an avalanche in Russia.
Here is a timeline compiled by Anadolu Agency.
Jan. 2:
- Massive forest fire engulfs the picturesque Dzuko Valley located in northeastern India.
Jan. 3:
- The death toll from the landslide in the village of Ask, Norway, on Dec. 30, rises to six.
- Mount Sinabung in North Sumatra, Indonesia, erupts, spewing ash columns up to 1,000 meters high.