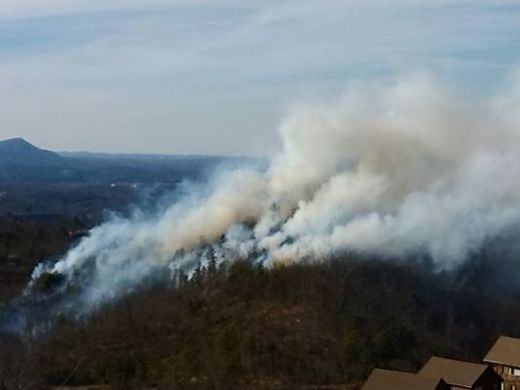 Heavy smoke took over parts of Pigeon Forge after a brush fire broke out near Dollywood on Sunday afternoon.
The wildfire threatened 11 cabins and four people were told to shelter in place because it was too risky for them to leave.
As of 6 p.m. Sunday, crews had the fire 80% contained and hoped to have it completely contained by the end of the night.
The Pigeon Forge Fire Department said the fire is located near Upper Middle Creek Road off of Walker Trail.
Crews first got the call around 2 p.m. and all other agencies in the county were called in around 2:15 p.m. to assist.
About 90 firefighters responded to the fire throughout the day. At least 10 firefighters will monitor hot spots throughout the night.