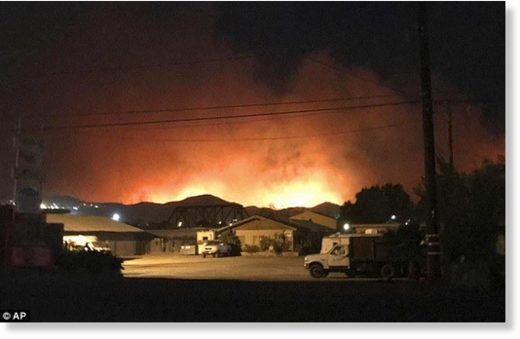 A raging wildfire has threatened hundreds of homes near Los Angeles as
1,000 households are told to evacuate.
Residents have been forced to leave their homes and one motorist was killed desperately trying to flee the rapidly-growing fire.
The 10,000-acre wildfire, known as the Thomas Fire, burned dry brush after erupting earlier in the evening in Ventura County, 70 miles northwest of Los Angeles.
More than 150,000 homes were without power
and at least two structures were destroyed, media reported.