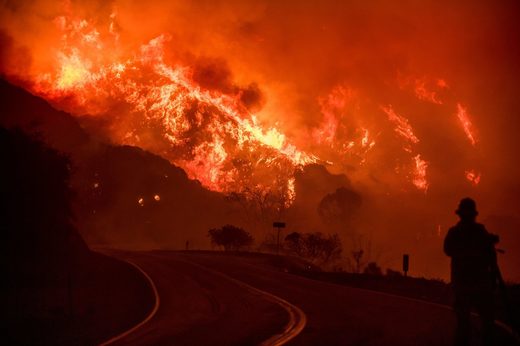 The frightening hiss and crackle of the massive Thomas Fire in Southern California has been replaced by the loud droning of heavy equipment below the burn area.
Public work crews in Ventura and Santa Barbara counties are frantically clearing out every debris basin and storm drain possible, because the fire has left behind another threat -- mudslides.
"The Thomas Fire burned all of our front country range here," said Tom Fayram, Santa Barbara's deputy director of public works."
All these hills normally have a protective cover of chaparral. That's all gone. Almost 100% gone
," he said.
What's left is black-gray hillside that officials and residents alike fear will become ashy waves of floodwater with the first rain of a so far bone-dry season.