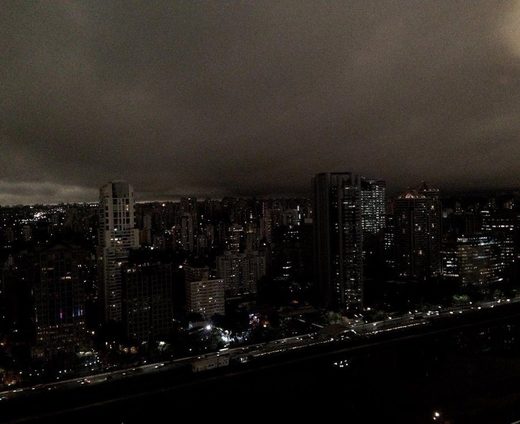 Brazil's space agency has revealed a record number of fires are burning across the Amazon rainforest as smoke chokes cities across the country.
President Jair Bolsonaro is facing increasing pressure to take action against illegal deforestation fires that have spread across vast areas of the largest rainforest on the planet.
It comes as the city of Sao Paulo was brought to a grinding halt on Monday after choking smoke from fires in the states of Amazonas and Rondonia - almost 3000km away - caused a complete power blackout.