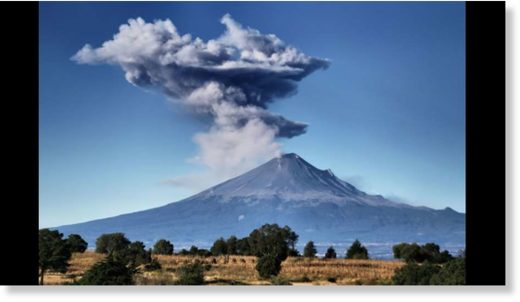 Mexico's National Center for Disaster Prevention (Cenapred) reported that in the last 24 hours, the Popocatépetl volcano registered 68 exhalations
accompanied by water vapor, gas and light amounts of ash, as well as four volcanotectonic earthquakes.
Cenapred reported that the Alert Traffic Light is in Phase 2 Yellow, which is why the Popocatépetl could continue with explosive activity of low to intermediate scale
, mild to moderate ash rains in nearby populations are expected, as well as possible pyroclastic flows and short range mudflows.
The National Center for Disaster Prevention asked the population not to approach the volcano, and much less the crater, due to the danger involved in the fall of ballistic fragments and indicated that in case of heavy rains should move away from the bottoms of ravines by the danger of landslides and mudflows.