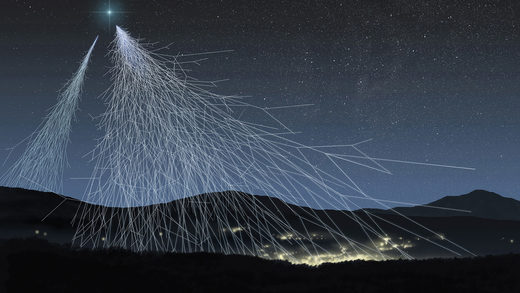 Scientists have detected a
correlation

between historic solar minima, volcanic activity, sun spots and climate change.
But taking the concept further, it does appear that cosmic impacts could trigger seismic activity causing earthquakes and volcanic eruptions.
John L Casey and his fellow authors examine the history of earth quakes during solar minimums in '
Upheaval!: Why Catastrophic Earthquakes Will Soon Strike the United States
' (Casey, Choi,Tsunoda & Humlum (January 2017).
"The authors make a strong case for grand minimums being a causal factor in triggering these strong quakes."
Volcanic activity may be attributed to the increase in Galactic Cosmic Rays penetrating deep into silica rich volcanoes. Several studies have shown this
correlation
along with historical evidence.