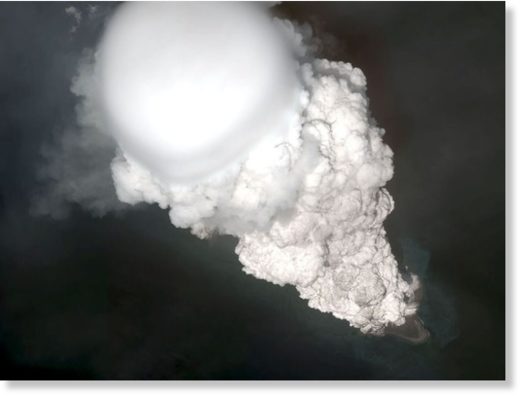 It's an explosion that starts within the earth, a release of pressurized gases and bits of rock; either as sharp shards or molten fragments or both. A volcanic eruption is one of the most powerful demonstrations of the dynamism of the planet that we usually think of as solid and unyielding.
It's also loud. Really,
really loud
. Underwater eruptions can sound like
gunshots or bombs
reverberating through the water. Looking for a single, ephemeral sound within all that noise of tons of lava and gas and ash and rock all getting slammed out of the Earth's crust is like listening for a whisper in a thunderstorm.
Or like, you know, listening for thunder in the middle of a volcanic eruption. That's exactly what some researchers managed to record during eruptions of Alaska's Bogoslof volcano last year.
They noticed that cracks and pops in the recordings lined up with the timing of volcanic lightning in the same area. Volcanic lightning occurs when eruptions that send a lot of ash into the atmosphere. During their speed run into the air, the ash particles rub against each other, creating an electric charge a lot like when you rub a balloon against your hair. As the particles spread out, that electric charge discharges into lightning....and apparently, thunder.