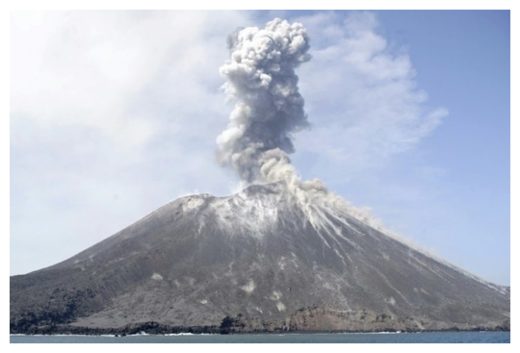 From the "this can't be good" department and AFP:
An Indonesian volcano known as the "child" of the legendary
Krakatoa erupted on Thursday, spewing a plume of ash high into the sky as molten lava streamed down from its summit.
No one lives on Krakatau, which forms a small island in the Sunda Strait between Java and Sumatra, but the peak is a popular tourist spot.
Indonesia's geological agency has not raised the alert level for the mountain. However, there is a one kilometre no-go zone around its summit.