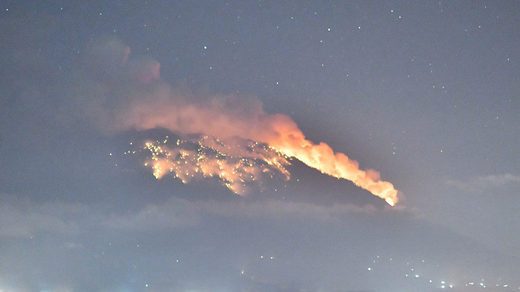 A volcano on the Indonesian holiday island of Bali erupted Monday, sending rocks and lava spewing into the air and unleashing a wave of panic across the island.
Residents reported hearing a loud explosion as Mount Agung flung volcanic rocks at least 2 km in the air. A sea of lava spewed from the crater, which ignited nearby vegetation.
Indonesia's National Agency for Disaster Countermeasure (BNPB)
said
the explosions began just after 9pm local time and that the ash column was seen as high as 2,000 meters above Mount Agung's peak.