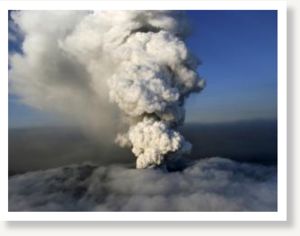 Another volcano could be about to erupt on Iceland, threatening to spew out a blanket of dust that would dwarf last year's eruption and ground hundreds more passenger flights.
Geologists say there is a high risk of the island's second-largest volcano Bárdarbunga erupting after an increase in the number of earthquakes around it.
Pall Einarsson, a professor of geophysics at the University of Iceland, says the increased activity provides "good reason to worry". The sustained tremors to the north-east of the remote volcano range are the strongest recorded in recent times and there was "no doubt' the lava was rising.