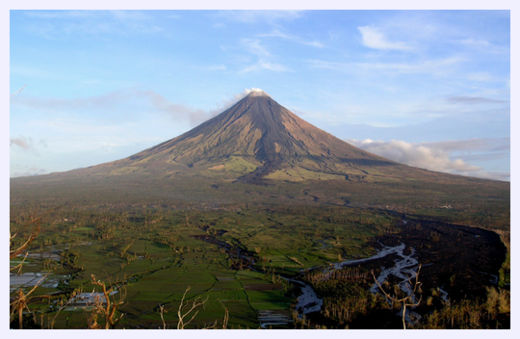 Three active volcanoes in Luzon showed signs of increased activity Sunday, exhibiting rock fall, moderate steam, and minor quakes in their respective vicinities, state volcanologists reported.
The Philippine Institute of Volcanology and Seismology (Phivolcs) said signs of unrest were detected in Mayon, Taal, and Bulusan volcanoes during its 24-hour observation.
Phivolcs reported having observed one rock fall at Mayon Volcano in Albay and its steam was white and moderate.
Meanwhile, crater glow was not observed due to thick clouds covering Mayon's summit.
"Results of ground deformation surveys conducted last November and December 2010 showed that the volcanic edifice remains inflated based on 2008 baseline data," the Phivolcs said.
Alert Level 1 has been raised due to Mayon's current activity.
While no eruption is imminent, Phivolcs strongly prohibited the public from wandering within the six-kilometer radius permanent danger zone (PDZ) due to the continuing threat from sudden small explosions and rock falls from the upper and middle slopes of the volcano.