Located near Naples, Italy, Vesuvius last had a violent eruption in 1944, towards the end of the Second World War. It could be a few hundred years before another dangerous, explosive eruption occurs, finds a new study by volcano experts at ETH Zurich.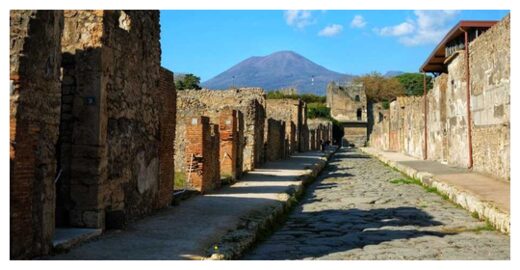 Vesuvius is one of Europe's most dangerous volcanoes. More than three million people live in its immediate vicinity, and in historical and prehistoric times, there were explosive eruptions that destroyed entire settlements and towns in the area.
So, the pressing question is: When will Vesuvius erupt again and how strong could the eruption be?
To answer this question, a research group at ETH Zurich, in collaboration with researchers from Italy, has taken a close look at the four largest eruptions of Vesuvius over the last 10,000 years so that they can better assess whether a dangerous event might be expected in the foreseeable future.
The four eruptions studied include the Avellino eruption of 3,950 years ago, which is considered a possible "worst case scenario" for future eruptions, and the eruption of AD 79 that buried the Roman cities of Pompeii and Herculaneum. The latter was documented by the Roman writer Pliny the Younger, and so all eruptions of this type are referred to as "Plinian" eruptions. Further, the volcanologists studied eruptions of 472 AD and 8890 y BP. The sub-​Plinian eruption of AD 472 is the smallest of the investigated eruptions but still similar in size compared to the recent Tonga eruption.