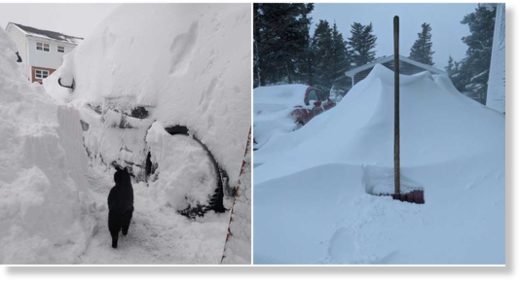 It's been quite a day for areas of Newfoundland this Monday, which got hit with a huge blizzard and is currently
covered in up to 50 centimetres of snow.
Residents woke up to mounds of the white stuff, and the shovelling looks like it's going be intense.
Newfoundland's weather
is on a rampage right now, and it's expected to continue throughout the week.
Thousands are without power, according to
The Weather Network
, as nearly 40 centimetres have fallen so far, and the number is expected to rise as it keeps falling.
Environment Canada
has issued a weather warning for the province, and it is likely that more of the winter precipitation will arrive on Wednesday, so get ready, Newfoundlanders!
Wind speeds are extremely high, and traffic has been a mess. The winds are reportedly travelling at up to 80 km/h across the province, according to
TWN
.