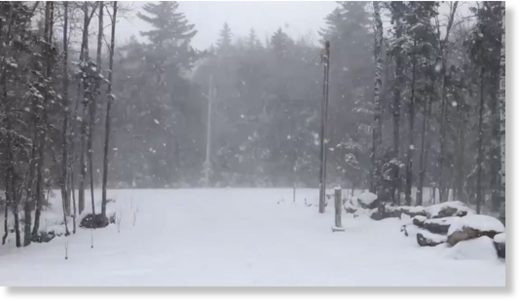 Thousands of people were without power in Maine after a punishing spring storm brought snow and high winds Saturday to New England.
The frigid cold, caused by a polar vortex that blasted in from the north,
set a number of records across the region, forecasters said.
The National Weather Service said unusually chilly conditions are expected to linger Sunday across the Central Plains, Midwest, Mid-Atlantic and Northeast ,with freeze warnings and frost advisories in effect.
"We have another really cold morning across parts of the Northeast," Fox News chief meteorologist Rick Reichmuth said on "Fox & Friends Weekend." "It is going to get better. In fact, temps today are going to be back up into the 60s for a lot of people, so that snow that we had yesterday will be gone, but we do have one more chilly morning to get through with this."