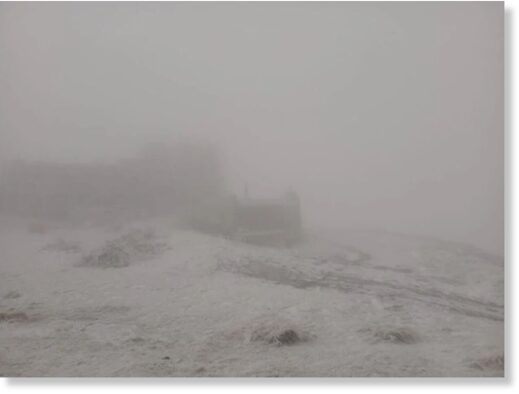 Snow fell in the Carpathians on October 14. That's the first case this season. Chornohorsky mountain search and rescue post reported that on Wednesday.
Low visibility, down to 50 meters, was observed at Pip Ivan mountain, due to the thick snow clouds.
The temperature fell to -4 degrees by Celsius. The speed of the western wind made 19-20 meters per second.