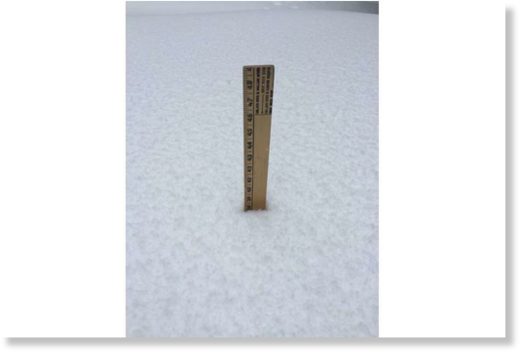 Call it a serious snow dump.
A storm system the National Weather Service described as "strong" swept the northern Sierra Nevada Saturday and continued to blast the mountain range Sunday.
After a prolonged period of mostly dry conditions,
the Tahoe Basin finally reported impressive 24-hour snowfall totals Sunday morning: As of 8:30 a.m., Squaw Valley had recorded 18 inches at its based and up to 30 inches at its highest peaks. Tahoe City measured 23 inches, Homewood 33 and Incline Village 22.

Truckee Resident Neil Lareau recorded 38 inches in the mountain town and shared an image on Twitter of a ruler measuring the snowfall.