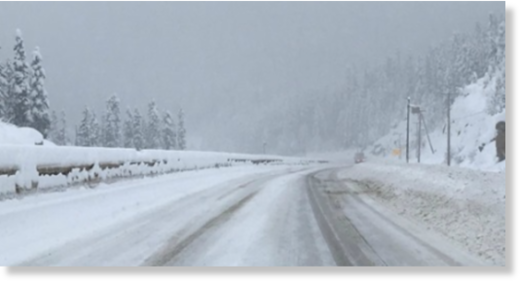 The Coquihalla and Allison Summit were hit the hardest
The winter storm that blew through the Okanagan and the B.C. interior last week dumped more than a metre of snow on the Connector, the Coquihalla, Highway 1 and other mountain passes, according to Environment Canada.
At the height of the storm, the weather agency recorded between five and 10 centimetres of snow accumulating an hour, something that is very rare according to Environment Canada meteorologist Bobby Sekhon.

"I wouldn't say that that was very normal," said Sekhon. "Keeping that rate up for a 12-hour stretch was quite exceptional."