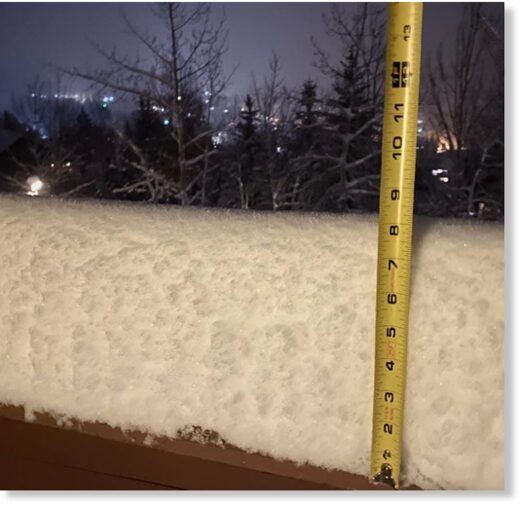 Vail workers headed home to Eagle on Sunday evening reported drive times of more than an hour after snow blasted Interstate 70 in Eagle County throughout the afternoon.
By 9 p.m., nearly 9 inches of snow had fallen in Vail.
Snow was falling at rates of more than 1 inch per hour in parts of Eagle County, and the Colorado Department of Transportation on Sunday night asked motorists to limit or avoid travel if you don't need to be out, "particularly on the I-70 Mountain Corridor."