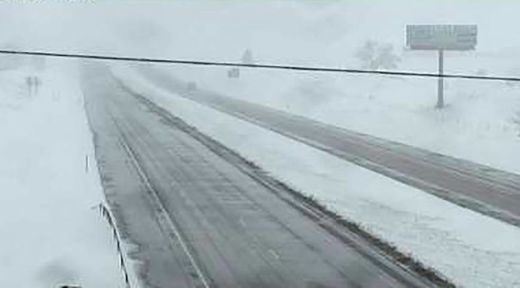 Blizzard Warnings are in place for parts of South Dakota through 6:00 p.m. Sunday evening. Elsewhere Winter Storms Warnings are in effect that include the panhandle of Nebraska.
Area's in the panhandle, such as Chadron, could see more than a foot of the white stuff by the time all is said and done. Meanwhile, the Black Hills and Rapid City, SD could see up to two feet of snow! Winds are going to be whipping it around as well, they could see gusts near 60 mph.
This is a very late season storm, likely to break records. You'll remember back to the blizzard of October 2013 when western South Dakota and Nebraska panhandle picked up unprecedented snowfall. Some areas saw over four feet. The early season storm was to blame for weeks-long power outages and the deaths of millions of cattle and livestock. Our own Brad Sugden was working in the area at the time covering that blizzard.