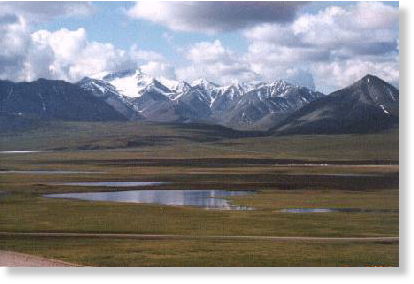 Visitors to Denali National Park may get more than they bargained for today, as the National Weather Service has issued a
winter weather advisory for the area.
The weather advisory went into effect at 6 p.m. Wednesday and was scheduled to last through noon today.
Snow topped the list of concerns precipitating the need for a weather advisory, according to meteorologists at the National Weather Service station in Fairbanks.
Meteorologists estimate the park will receive 4 to 8 inches of snow.
The Weather Service estimates the snow will fall about 2,500 feet above sea level, which would leave the visitors center and much of the beginning of the park road clear of snow. A significant portion of the park road lies above 2,500 feet, however, as the road's elevation begins climbing early and rises significantly near Sable Pass.