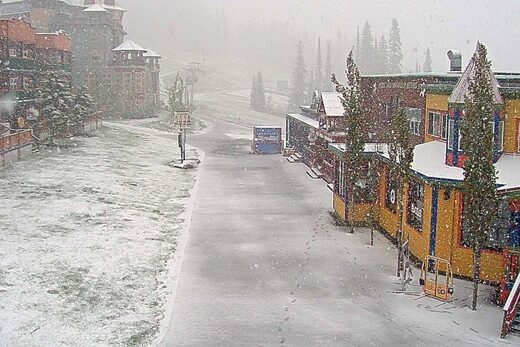 It might be June but that didn't stop snow from falling in the North Okanagan
Snow is falling across the Okanagan despite the fact it's June and last week the region was hit with a heatwave.
SilverStar Mountain Resort is currently receiving a dusting of the white stuff, across the village and at the top of the Comet. Drivers travelling along Silver Star Road are warning of slushy conditions as snow continues to fall.
Temperatures on the mountain are sitting at 0 C,
with snow turning to rain this afternoon. While downtown Vernon, it's 13 C with a 30 per cent chance of showers this afternoon.