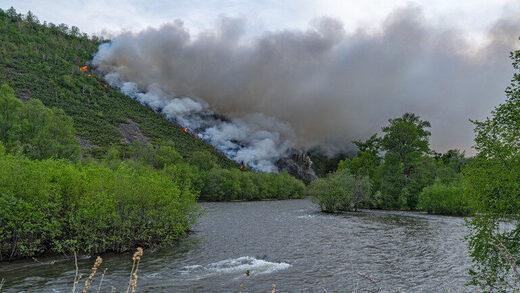 Scientists are already alarmed at the spike in temperatures in Russia this year. While the mercury is creeping up everywhere, in Siberia it has spiked dramatically, delivering unprecedented heat.
This summer is on course to be the hottest since record-keeping began, in the world's largest country. Towns usually still blanketed by snow at this time of year
are experiencing a blazing heatwave, thanks to the escalating climate crisis.
The effects of global warming have arrived and are already causing problems, especially in Siberia. A massive oil spill in the far northern mining city of Norilsk earlier this year was declared a federal emergency, after
a pipeline sank into the mud and broke. The accident, which will take decades to clean up, was blamed on melting permafrost
- the result of unusually high temperatures.
Comment:
Note that a heatwave in the Arctic does not equal GLOBAL warming, because by all accounts temperatures around the planet are
plummeting
, including
temperatures
in the
atmosphere
.