Extreme Temperatures
In 1999, scientists were using the polar vortex as a way to raise money for Arctic ozone hole research.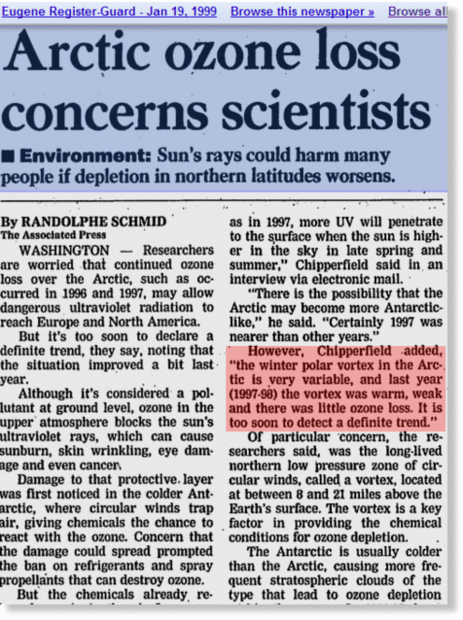 Eugene Register-Guard - Google News Archive Search
---
1994 was a cold year, due largely to the eruption of Mt. Pinatubo. That year also had a lot of Arctic ice. There was a similar polar vortex cold outbreak during that year, and no one was stupid enough to blame it on global warming.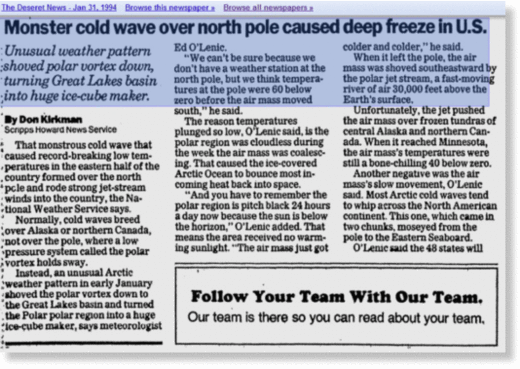 The Deseret News - Google News Archive Search
---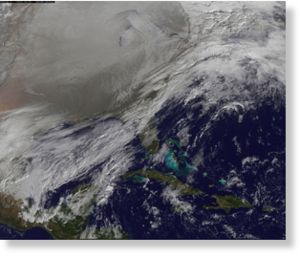 Award-winning Princeton University Physicist Dr. Will Happer rejected
the media
and
some scientists
claims that the record U.S. cold is due to man-made global warming. Happer, explained the science in an exclusive interview with Climate Depot:
"Polar vortices have been around forever. They have almost nothing to do with more CO2 in the atmosphere," Happer said in an exclusive interview with Climate Depot.
Happer continued: "Here is a thumbnail sketch of the physics. The poles have little sunshine even in summer, but especially in winter, like now in the Arctic. So the air over the poles rapidly gets bitterly cold because of radiation to dark space, with negligible replenishment of heat from sunlight. The sinking cold air is replaced by warmer air flowing in from the south at high altitudes. Since the earth is rotating, the air flowing in from the south has to start rotating faster to the west, just like a figure skater rotates faster if she pulls in her arms. This forms the polar vortex. The extremely cold air at the bottom of the vortex can be carried south by meanders of the jet stream at the edge of the vortex. We will have to live with polar vortices as long as the sun shines and the earth rotates.
Like any fluid system at "high Reynolds number," the jet stream is highly unstable, and from time to time it develops meanders to low latitudes, like the one we have had the past few days. About this time of year in 1777, just before the Battle of Princeton, there was a similar sequence. On January 2, Cornwallis's men marched south from New York City through cold rain and muddy roads to try to trap George Washington and his little Continental Army in Trenton . On the night of January 2-3, a polar vortex swept across New Jersey, with snow and a very hard freeze. Aided by the extremely cold weather, Washington was able to evacuate his troops and artillery over newly frozen roads and to avoid Cornwallis's encirclement. Reaching Princeton on the viciously cold morning of January 3, Washington won another battle against the British and escaped to winter quarters in Morristown. Thank you polar vortex!
---
HawkkeyDavis Channel
YouTube
Tue, 07 Jan 2014 09:39 UTC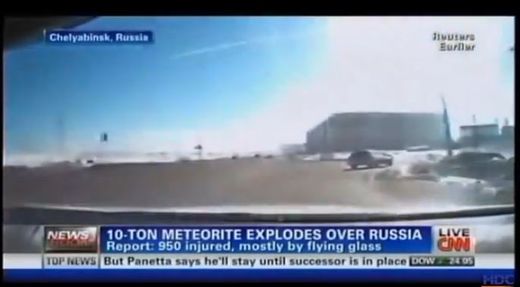 Record heatwaves and wildfires, widespread and severe flooding, massive sinkholes swallowing buildings and people, mass animal deaths, an asteroid exploding over Russia, thousands more fireballs lighting up the sky throughout the year, record-breaking blizzards snowfall, the coldest northern spring in 100 years, massive landslides, 'rare' tornadoes occurring in places they shouldn't, the widest tornado ever observed, more volcanic eruptions, more major earthquakes forming new islands, the strongest tropical storm in recorded history, successive hurricanes in Europe, the coldest temperature ever recorded, snow in Cairo... these are signs of climate change, aka Earth Changes.
Welcome to the new normal.
---
Selam Gebrekidan and Ernest Scheyder
Reuters
Mon, 06 Jan 2014 00:00 UTC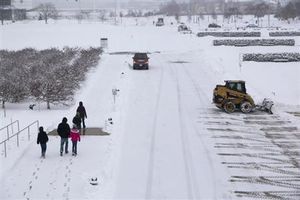 The severe cold weather sweeping across the mid-United States is threatening to curtail booming oil production as it disrupts traffic, strands wells and interrupts drilling and fracking operations.
Weather stations across the U.S. Midwest recorded some of the coldest temperatures in two decades this weekend, with many schools closed and flights delayed. Arctic cold air is also spreading across Texas on Monday with temperatures expected to drop to single digits in the morning.
Output in North Dakota, the second-largest oil producing state, usually ebbs in winter as producers scale back on drilling and well completion services such as fracking, which pumps a slurry of water, sand and chemicals into wells.
But analysts are bracing for a possibly worse than usual impact on output from the state, that could affect operations of companies such as Continental Resources, Marathon Oil and Hess Energy. The companies did not immediately reply to questions about operations on Monday.
"It is so cold that they cannot produce at full capacity, if at all. That should support prices," said Carsten Fritsch, senior oil analyst at Commerzbank in Frankfurt.
---
RT
Sun, 05 Jan 2014 20:19 UTC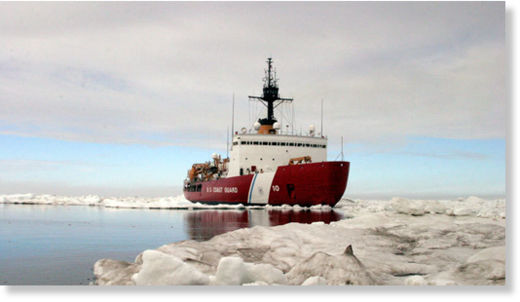 American vessel the Polar Star, the US Coast Guard's only active heavy polar icebreaker, is heading to the Antarctic to rescue over 120 crewmembers aboard Russian and Chinese ships trapped in heavy sea ice.
According to the Australian Maritime Safety Authority's Rescue Coordination Centre (AMSA), it should take the Polar Star about seven days to reach Commonwealth Bay, depending on weather conditions.
The 122-meter US icebreaker canceled its planned stop in Sydney after it received a request Friday from Australia, Russia and China to help the Russian and Chinese ships, who fear they may be unable to free themselves from the ice.
According to an AMSA spokeswoman, the US ship has greater icebreaking capacity than the Russian and Chinese vessels.
"It can break ice over six meters thick, while those vessels can break 1-meter ice," she told Australian Associated Press on Sunday.
---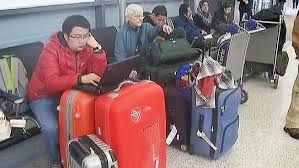 JetBlue has halted flights to and from Boston, New York City and Newark to allow them to get flights back on track.
Beginning at 1 p.m. Monday, JetBlue reduced operations at Boston's Logan Airport, New York's JFK and LaGuardia airports and New Jersey's Newark Airport.
The shutdown affects 300 JetBlue flights at the four airports.
By 5 p.m., all flights were shut down and will remained stopped until 10 a.m. Tuesday.
On Tuesday morning, flights will gradually ramp up again, the company said in a statement.
---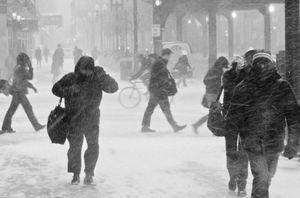 The wind chill hit 40 degrees below zero Monday morning at O'Hare Airport, and the extreme cold is expected to stick around for the next couple of days, meteorologists said.
At midnight, the temperature at O'Hare was 3 degrees below zero, which is the warmest temperature the city is likely to see throughout the entire day, National Weather Service meteorologist Matt Friedlein said.
A temperature of 16 degrees below zero was measured at O'Hare Airport later in the morning, breaking the record of 14 below zero set twice in 1884 and 1988 on Jan. 6, according to the National Weather Service.
That's colder than the South Pole in Antarctica, where the temperature was recorded at 11 degrees below zero at the Amundsen-Scott South Pole Station before 8 a.m. It was also colder than Novosibirsk, a city in southwest Siberia, which was 6 degrees below zero,
according to the Weather Channel
.
The lowest temperature ever recorded in Chicago by the National Weather Service was 27 degrees below zero on Jan. 20, 1985.
---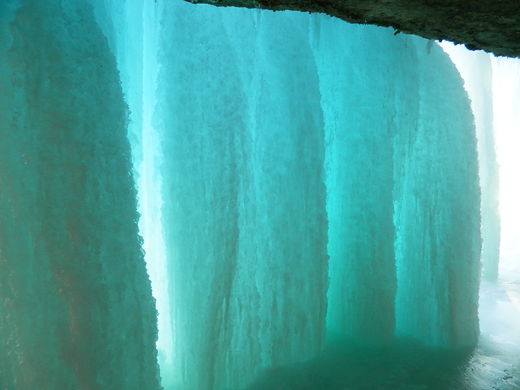 Frigid, dense air swirled across much of the U.S. on Monday, forcing some cities and their residents into hibernation while others layered up and carried on despite a dangerous cold that broke decades-old records.
Wind chill warnings stretched from Montana to Alabama. For a big chunk of the Midwest, the subzero temperatures moved in behind another winter wallop: more than a foot of snow and high winds that made traveling treacherous. Officials closed schools in cities including Chicago, St. Louis and Milwaukee and warned residents to stay indoors and avoid the frigid cold altogether.
The forecast is extreme: Wind chills were expected to drop as low as negative 55 Monday night in International Falls, Minn., and rebound to minus 25 to minus 35 on Tuesday. Farther south, the wind chill is expected to hit negative 50 in Chicago and minus 35 in Detroit.
School systems and day cares shut down as a precaution from the Dakotas to Maryland. But whether residents chose to stay home or head outside appeared to have less to do with the mercury and more with conditioning.
Emeric Dwyer of St. Paul wore only a London Fog trenchcoat and light scarf to protect himself from morning temperatures that got down to minus 20 in the Twin Cities. The 30-year-old was just glad his car started.
"It made a grinding noise I never heard before. But it started and got us here. Not too much to complain about," said Dwyer, who is originally from Duluth in the northern part of the state.
---
Kami Dimitrova
ABC News
Sat, 04 Jan 2014 07:15 UTC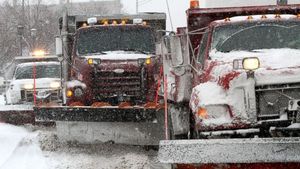 More than 800,000 Minnesota students will not be going to school Monday after the governor decided to close public schools statewide due to a cold front with
bone-chilling temperatures not seen in nearly a decade
.
Gov. Mark Dayton made the decision to close all public schools from K through 12 on Friday afternoon, after temperatures were estimated to reach
as low as minus 30 degrees and wind chills as low as minus 50 degrees
, according to the National Weather Service.
The decision has influenced other state officials across the Midwest to consider similar measures, with some already taking action.
Wisconsin Gov. Scott Walker has cancelled school for Milwaukee students on Monday, and is now considering closing schools statewide. Education officials in West Michigan have agreed to close schools if wind chills reach anywhere from minus 15 to minus 30, according to
MLive.
North Dakota Gov. Jack Dalrymple's office said closures for the whole state aren't likely, and that further decisions will be left up to the superintendents of each county, according to
Valley News Live
.
---