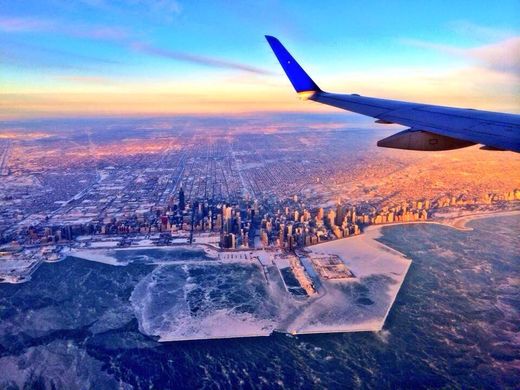 Temperatures in all 50 US states dipped below freezing on Tuesday in a rare nationwide chill that will keep a grip on much of the country for at least another day, with cutting winds and blizzards posing the most danger.
Florida, a state that normally basks in its reputation as a warm winter escape, experienced unusually low temperatures. In the midwest, northeast and eastern Canada, it was dangerous to venture outside. At some point on Tuesday, at least one location in each of the 50 US states recorded temperatures below freezing, with the highest point on Hawaii, Mauna Kea, recording a temperature of 21F (-6C).
The so-called polar vortex that funnelled an Arctic low pressure system into the upper US this week swung south and east on Tuesday. Polar conditions settled over two-thirds of the US.
It was colder in the southern state of Georgia than Alaska as Atlanta plunged to 6F (-14C) - the lowest temperature since 1966 - while Anchorage, Alaska, recorded 27F (-3C) . Wind chills were recorded around -60F in parts of Michigan, Minnesota, Montana and New Hampshire.