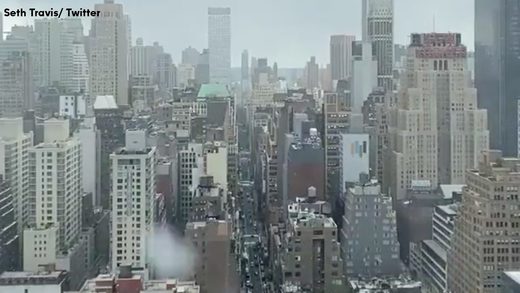 Snow fell in Central Park early Saturday morning, tying a record for May snowfall set in 1977, according to the National Weather Service. "In New York City at Central Park this morning, it was- it tied for the latest snowfall we've ever seen," said CBS News meteorologist Jeff Berardelli on "CBS This Morning: Saturday."
In upstate New York, a significant amount of snow left the region looking like a winter wonderland - in the middle of spring. According to Berardelli,
the disorienting May weather is due to the
polar vortex
, which normally only touches down in the winter.
The
polar vortex
is a massive whirlwind of frigid air that typically circulates around the Arctic Circle. It tends to sink down into the U.S. a few times each winter. But this past winter it did not - and instead the vortex was unusually strong and stationary, keeping cold air locked far north.