NASA is blowing more 'meteor-smoke' in our eyes regarding the year's first (northern hemisphere) appearances of noctilucent clouds (NLCs) on May 24th. NASA outlet spaceweather.com
claims
:
Seeded by meteor smoke and boosted by the climate-change gas methane, noctilucent clouds have been spreading beyond the Arctic.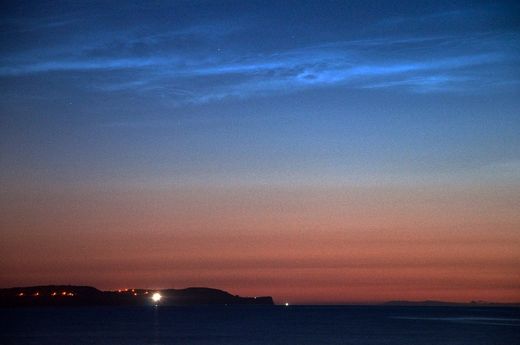 Rising methane from below, the alleged exclusive result of human industrial activity, is NOT responsible for noctilucent clouds. Increasing atmospheric methane levels are primarily due to
methane being released from deep under the oceans
.
Increased NLCs are a 'canary in a coal mine' alright, but not in the way Official Science would have us believe.