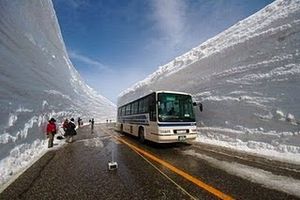 When you consider that a bunch of global warming propagandists, the 19
th
Conference of the UN Framework Convention on Climate Change, to reduce "greenhouse gas" emissions has been meeting in Warsaw this month are still claiming that we are in the midst of global warming, you have a demonstration of how great a hoax has been perpetrated on the peoples of the world. These people and the scientists who supplied the falsified and inaccurate climate models to support the global warming claims have committed a criminal fraud.
Bit by bit, the truth in the form of increasingly cold weather is causing people to wonder whether they are being duped. The media has either buried the stories of extraordinary cold events or continues to tip-toe around the truth.
An example is a recent
Wall Street Journal
article by Robert Lee Hotz,
"Strange Doings on the Sun",
Hotz reported that "Researchers are puzzled. They can't tell if the lull is temporary or the onset of a decades-long decline, which might ease global warming a bit by altering the sun's brightness or the wavelengths of its light."
After describing the fact that the Sun has entered a period of reduced sunspot activity, always a precursor to a cooling cycle and even an ice age, Dr. David Hathaway, head of the solar physics group at NASA's Marshall Space Flight Center, is quoted as saying "It may give us a brief respite from global warming, but it is not going to stop it."
Plainly said, you cannot trust what government scientists have to say about global warming. The government's policy since the late 1980s has been that global warming is real and poses a great threat to the Earth. What Dr. Hathaway and other "warmists" are desperately trying to ignore is the fact that the Earth entered a natural and predictable cooling cycle around 1997 or 1998. It has been cooling ever since!