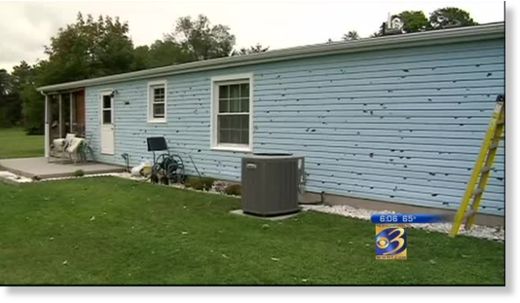 Several communities in west Michigan are cleaning up after getting slammed by high winds and golf ball sized hail.
The strong thunderstorm cut a path of destruction along the border of Kalamazoo and Allegan Counties.
Neighbors tell us there hasn't been a hail storm like this in decades.
Sunday night, the sky opened up and Mother Nature showed her wrath.
"It sounded like somebody was throwing golf balls at the house," said Kathy Porter of Cooper Township.
WWMT.com and our social media sites were soon flooded with pictures and videos of the huge hail.
"There was hail everywhere on the back porch, about two inches deep. Hail everywhere out there," said Denise Julien of Alamo Township.