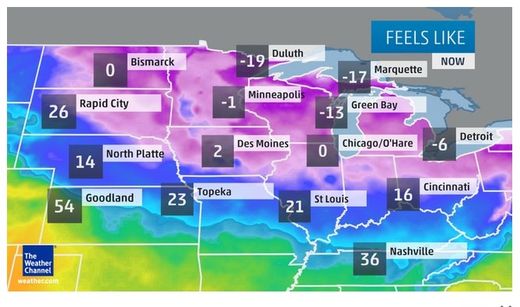 70 Days With Subzero Temperatures
The number of days with subzero temperatures has reached record or near-record levels for many Midwest cities this winter. We have the rankings for several of these cities, starting with two locations that will log day 70 of subzero temperatures on Friday.
Note: A subzero day is one where the temperature fell below zero at any one point during a particular calendar day.
International Falls, Minn.
Number of subzero days this winter: 69 through Feb. 27
Friday will mark day number 70, tying the all-time record for the period of Dec. 1 to Feb. 28 set in 1977-1978.