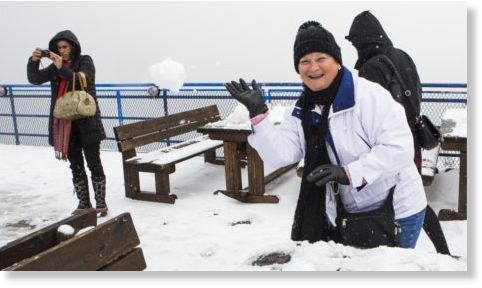 A blast of ice-cold wind from the North Pole is sending temperatures plummeting across northern Norway, with the city of Tromsø on Monday seeing June snowfall for the first time in living memory.
"There have been both sleet and snow showers tonight, and people have even observed snow settling on the ground," Trond Lien, a local meteorologist, told the Tromsø-based Nordlys newspaper.
"This is very rare, and I cannot remember the last time it snowed on June 16. It must be a long time ago."

He said he had found reports indicating snowfall in the city during July a century previously, but had yet to find any record of snow in June.
Odd Arne Thomassen, a professional driver, told NRK that he had encountered roughly
four inches of snow
when driving over Kvænangsfjellet in North Troms on Monday morning.