'Super-sized lions' roamed the British Isles as recently as 13,000 years ago, according to an Oxford University study looking at the fossilised remains of the giant creatures.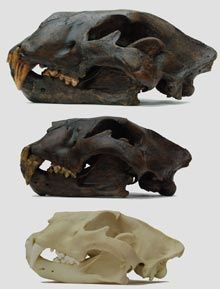 Previously, scientists had thought prehistoric big cats were more like jaguars or tigers.
However comparisons between the skulls of modern big cats and the fossilised remains of their ancestors revealed the animals found in the British Isles, Europe and North America as recently as 13,000 years ago were more like lions.