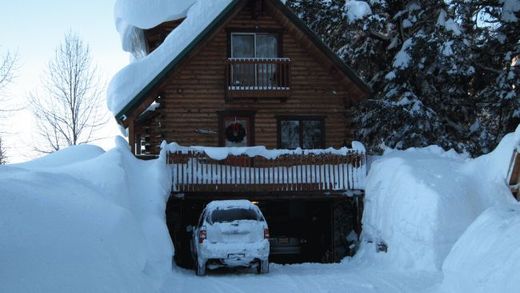 Why on earth are we starting off with the photo above? It's not January!Saturday, Valdez, Alaska,
America's snowiest city
, witnessed its first measurable snow of the season, picking up 1.6" accumulation. This may have inspired a sense of dread in the area, given last season.
A whopping 438" of snow fell in Valdez last season. That's 36 feet of total snow accumulation!
The 2011-2012 season delivered over 100" above the average (326").
In fact, after a whopping 98" of snow fell just in the first 12 days of January 2012, the National Guard had to be called in to help rescue folks buried in both Valdez and nearby, Cordova, AK. Incredibly, snow invaded a home of one unlucky Valdez resident.
Here's the kicker. Yesterday's first measurable snow in Valdez occurred 17 days earlier than last season. Of course, there's no predictive value to this, much as an early start to the hurricane season doesn't usually say much about the rest of the season.