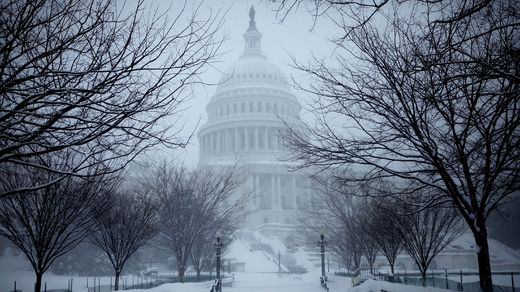 A major winter storm is expected to barrel up the East Coast mid-week, bringing a potentially significant snowfall to the already winter weary Washington region.
The powerful Nor'easter will blow into the mid-Atlantic region sometime after dark Wednesday is forecast to dump between 6 inches and a foot of snow on the area before blowing north Thursday afternoon.
"There's even a chance of more than a foot, especially just north and west of the District," meteorologist Bill Deger said.
WUSA 9 meteorologist Topper Shutt also believes the storm has the potential to be a monster.
"This could be the biggest storm of the season," said Shutt.
A mix of rain and sleet could decrease accumulations in southern Maryland and eastern Virginia, but the immediate Washington region should primarily see snow.
A Winter Storm Watch has been issued for the entire D.C. and Baltimore metro areas from 7 p.m. Wednesday to 10 p.m. Thursday. A Winter Storm Watch means there is a potential for significant snow accumulations that may impact travel, according to the National Weather Service.