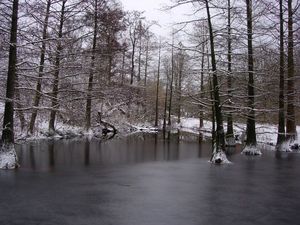 Historic December cold descended upon parts of the Pacific Northwest early Sunday morning, as the mercury dipped to as low as -41 degrees below zero in Oregon. Under a thick blanket of snow, several locations set new records.
At Lakeview, Oregon the mercury dropped to -27 degrees below zero, setting a new all-time record for that location. The previous record was -22 degrees below zero set back in February of 1933 and again in January of 1937.
Perhaps even more impressive was on the west side of the Cascade mountains where Eugene, Oregon fell to -10 degrees below zero Sunday morning. Ironically, this is not an all-time record for Eugene. As luck would have it, Eugene's all-time record low is -12 degrees below zero was set on this very day back in 1972, making today the second coldest day in Eugene modern day history. Records date back more than 123 years (to 1890) in Eugene.