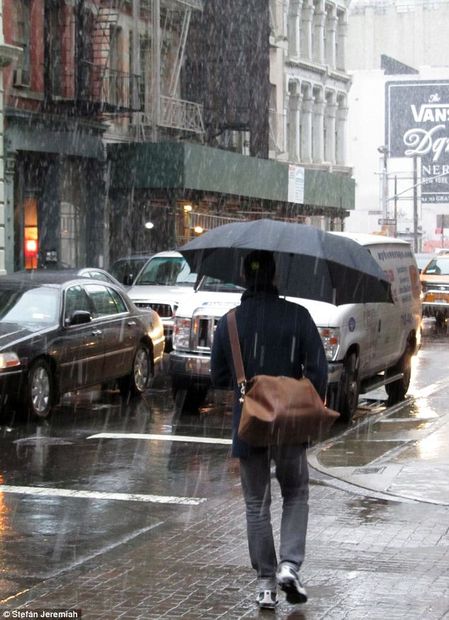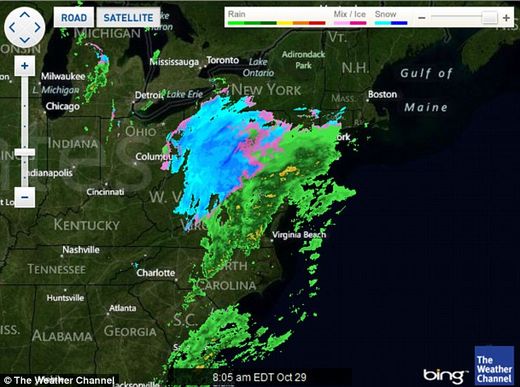 New York has today been hit by snowfall before Halloween for only the fourth time since the Civil War.
The North East is bracing for a chilling weekend as 60 million people are expected to experience a rare October snowstorm, which will unleash heavy, wet snow and wind.
New England has already been struck by a very early snowfall and 10,000 residents in Pennsylvania, Maryland and West Virginia were today without power after snow, according to AccuWeather.com.
This weekend looks set to see huge amounts of sleet and snow covering the North East, invariably causing power outages and travel chaos. Some areas bracing for up to a foot of snow.