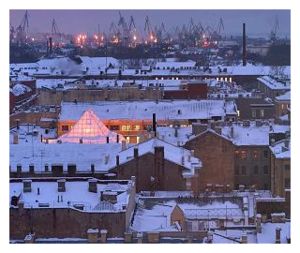 A vicious cold snap across Russia and eastern Europe has claimed nearly 200 lives, officials figures showed Friday, as forecasters warned it would last until Christmas Eve.
In Russia, the cold has killed two people in the past 24 hours, the Ria-Novosti agency reported, citing medical sources, bringing the total number of deaths over the past week to 56.
The freeze had also left 371 people in hospital.
Thermometers have been stuck below minus 20 degrees Celsius (minus 4 Fahrenheit) in Moscow -- and below minus 50 degrees (minus 58 F) in some parts of Siberia -- for a week.
Russian weather forecasters said temperature in the Khabarovsk region in eastern Russia had dropped to minus 43 Celsius, while Krasnoyarsk in Siberia reported minus 47.
This "abnormal" frost would last till Monday because of a persistent anticyclone, they added.
In Russia's European region, meanwhile, the mercury is expected to fall to minus 31 degrees Celsius on Christmas Eve before rising rapidly afterwards.
Other European countries hit hard by the extreme temperatures were counting the toll as temperatures gradually started to return to normal.