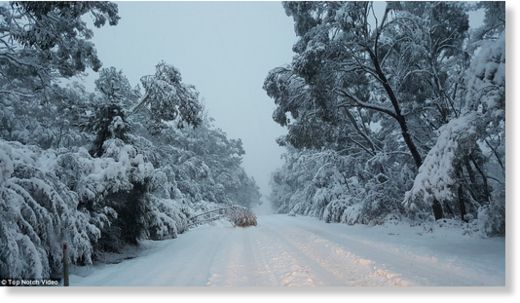 Residents across Queensland, New South Wales and Victoria will rise to find a thick blanket of snow has fallen along the eastern coast after reaching sub-zero temperatures overnight.
Schools in Katoomba have given students the day off while snow continues to affect train lines and major roads in New South Wales.
Drivers have been stranded after the Hume Motorway towards Sydney, the Great Western Highway between Leura and Katoomba, and the New England Highway near Glen Innes were closed amid safety concerns.
Towns in southern Queensland have seen their best snowfalls in more than a decade, with the cold snap blanketing them in white powder.
Falls of up to eight centimetres have been recorded in Stanthorpe and nearby Eukey overnight, sending residents scurrying outside in their pyjamas to take in the scene.