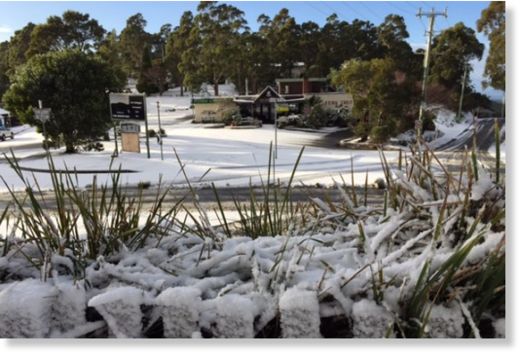 Snow has fallen into the afternoon in many low lying areas of Tasmania after a wintry blast saw snow fall in many parts of the state this morning.
Some Hobart suburbs received a dusting of snow this morning, and a number of schools were closed in the south-east.
The weather bureau's senior forecaster Brooke Oakley said snow was still falling at Scott's Peak in the state's south-west.
"At the moment the snow level is around 200 to 300 metres, and we have showers around the west, south and central areas and only a few light showers getting into the north-east," she said.
"Those showers are going to continue but the snow level is gradually rising to around 500 metres in the evening."