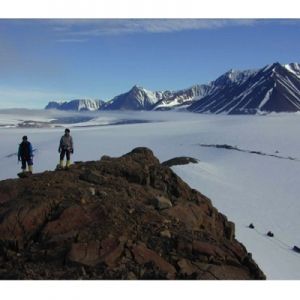 A novel technique for dating the 'exposure age' of rocks is uncovering how the East Antarctic Ice Sheet responded to past climate change.
"We found two really unexpected results," said Duanne White, a geoscientist at the University of Canberra, who is part of a group of researchers using the new dating technique.
"Previously it had been thought that during the last Ice Age the Ice Sheet expanded all the way out to the continental shelf and was a thousand metres thicker at the margin. But we found quite the opposite - along the whole length of the Lambert Glacier, there was only a relatively small change.
"But the kicker for us was this happened very soon after global temperatures and sea level began to rise at the end of the last Ice Age.
So while the response wasn't large at that particular time, it happened very quickly
."