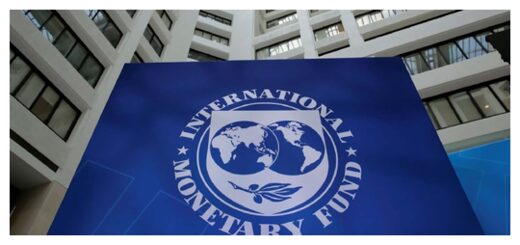 IMF Chief Kristalina Georgieva has called for
every government to implement some form of carbon taxes or "carbon pricing" in the near future.
Yes, we're into week two of the UN's COP28 climate change summit, and the hits just keep on coming.
For example, yesterday it was announced sixty-three world governments have
pledged to reduce the emissions
from air conditioners and electrics fans.
[You can read a detailed breakdown of the other pledges made during COP28's first week
here
. Now, back now to the carbon taxes...]
Speaking at COP28 in Dubai, and repeated in an interview with
the Guardian
,
Georgieva extolled the virtues of "carbon pricing" and heaped praise on the EU and Canada for their implementation:
When you put a price on carbon, decarbonisation accelerates. The Europeans introduced the emission trading scheme [in 2005] and they have been growing and yet emissions went down by 37%. You see the same thing in Canada with their carbon tax."
While both the speech and interview discuss the proposed carbon taxes in terms of corporations as "major polluters",
any tax applied to big business would be directly passed onto private citizens via price increases.