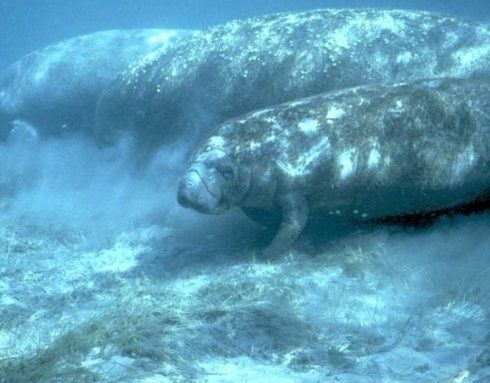 For the first time since records began being kept in Florida in the 1970s, the number of manatee deaths in a single year has topped 800, with two weeks remaining to the end of 2013.
Numbers released by the Florida Fish and Wildlife Research Institute in St. Petersburg this week showed the number of dead manatees at 803 as of Dec. 13. That's about 16 percent of the state's estimated population of 5,000 manatees.
And 173 of the dead were breeding-age female manatees, Martine DeWit of the institute's Marine Mammal Pathology Laboratory said Thursday.
Although it's too soon to say how this will affect the future of the species, she said, "It must have an impact to lose these important breeding females."
For comparison, last year's total number of manatee deaths was 392, which is more in line with what's normal.
The old record for manatee deaths, set in 2010, resulted from a lengthy cold snap that killed hundreds of manatees, pushing that year's number of deaths to 766
. That cold snap mostly affected younger manatees that had not yet attained breeding age, DeWit said.
This year's record die-off was driven by two causes - one of which remains a mystery.