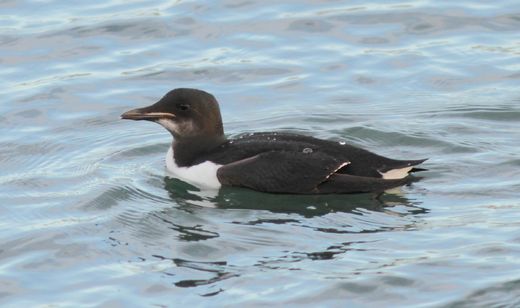 Bird lovers are flocking to Portland after a rare Arctic visitor was spotted in the harbour.
Hundreds of people from all over the country headed to Portland Marina to get a glimpse of a Brunnich's Guillemot (or Thick-billed Murre )
which is usually found in colder, northern climates including Russia and Norway.
Crowds of enthusiasts are still there today trying to photograph the bird.
Debby Saunders, of Portland, first saw the vagrant, which is believed to have been blown off course in the recent bad weather, on Boxing Day.
She said: "It is really exciting. It is the first time this species has been seen this far south in the UK."
Debby was bird watching with her husband Pete when she saw the Brunnich's in the distance.