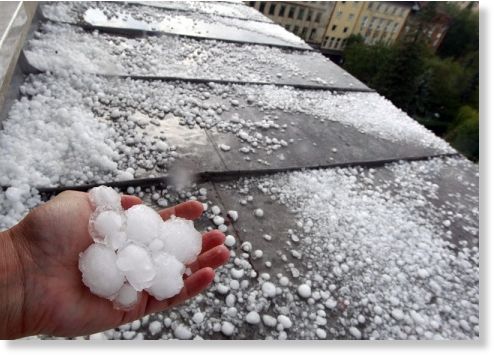 A powerful hailstorm hit Bulgaria's capital city of Sofia, Tuesday afternoon minutes before 5 o'clock.
Pieces of ice the size of a walnut poured down for more than ten minutes without stopping.
The disastrous hail has broken tens of cars' windshields, windows of buildings, tree branches all over the city.
The downpour caused traffic jams in the city center. Some of the main streets have been flooded and traffic is hampered.