From the
University of Wisconsin-Madison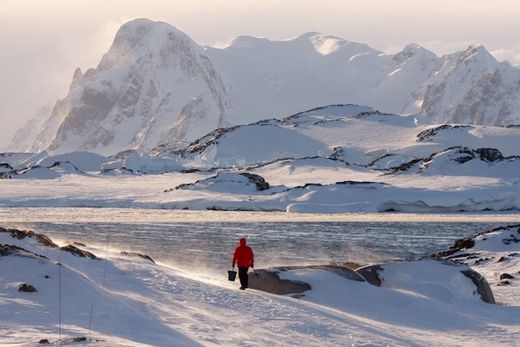 When the Intergovernmental Panel on Climate Change recently requested a figure for its annual report, to show global temperature trends over the last 10,000 years, the University of Wisconsin-Madison's Zhengyu Liu knew that was going to be a problem.
"We have been building models and there are now robust contradictions," says Liu, a professor in the UW-Madison Center for Climatic Research.
"Data from observation says global cooling. The physical model says it has to be warming."
Writing in the journal
Proceedings of the National Academy of Sciences
today, Liu and colleagues from Rutgers University, the National Center for Atmospheric Research, the Alfred Wegener Institute for Polar and Marine Research, the University of Hawaii, the University of Reading, the Chinese Academy of Sciences, and the University of Albany describe a consistent global warming trend over the course of the Holocene, our current geological epoch, counter to a study published last year that described a period of global cooling before human influence.