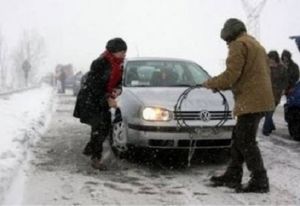 Cold air has made its way across much of Europe over the past week bringing snow to many parts. The snow was probably most welcome when it made its way across the Alps, finally allowing the long awaited ski-season there to get underway.
The wintry weather has since dug further south. It now extends across the Balkans into Greece, Turkey and the Hungarian Plain.
There has been widespread travel disruption in Greece with snow forcing the closure of several roads, especially in the north and over the central mountains. Athens hasn't been as badly affected, but there has been a healthy dusting of snow across the nation's capital.